BOLA TEMPERATURE PROBES LEMO COMPACT (PT 100), PTFE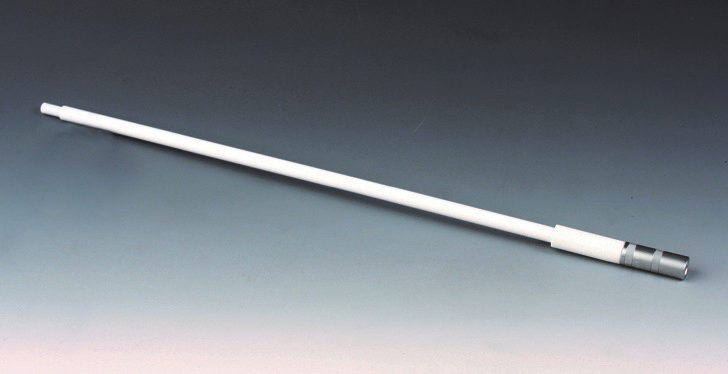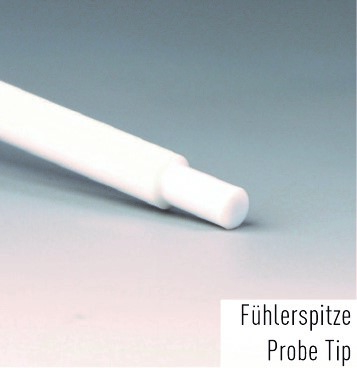 Material:              PTFE
Chemical resistance:       +++ universal
Temperature resistance:              from -200°C to +250°C
Temperature range:       from -50°C to +250°C
[tabs][tab title="PRODUCT DESCRIPTION"]
One measuring sensor PT 100 in a PTFE-encapsulated stainless steel tube (1.4571). Temperature probe Ø 8 mm, tip Ø 6 mm, collar ring Ø 12 mm. Connection by a coupling (type Lemo®, socket size 1, 4-wire system) fixed directly at the end of the probe.
Typical response times:
» T 50: 7 – 12 s
» T 90:14 – 16 s
[/tab] [tabs][tab title="PRODUCT ADVANTAGES"]
» compact production series
» different lengths of cable can be connected
» exchange of cable is possible without any problems
[/tab] [tab title="APPLICATIONS"]
» temperature measurement in aggressive liquids
» ideal for built-in measurement cables
» identical versions also available in static dissipative PTFE-EX
[/tab][/tabs]
BOLA TOTAL IMMERSION PROBES PT 1000 LEMO, PTFE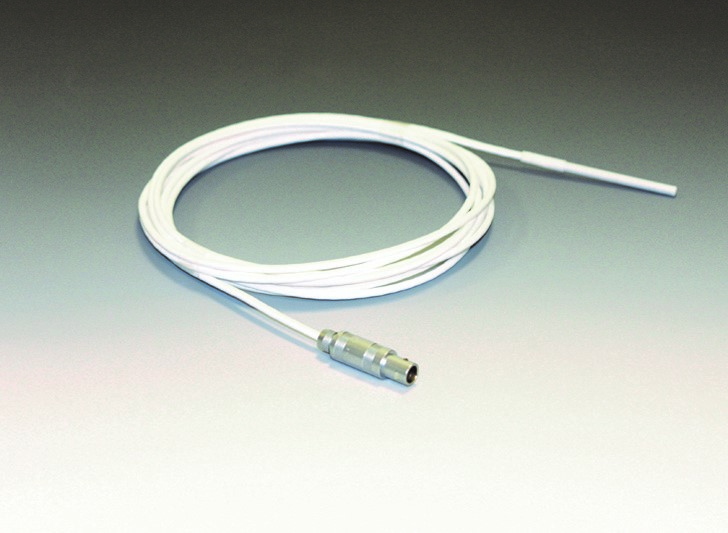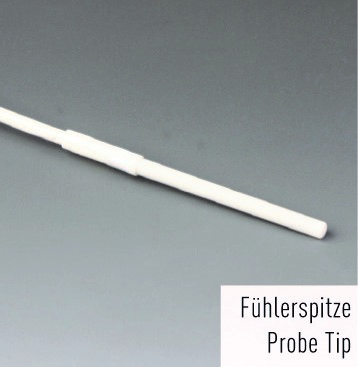 Material:              PTFE
Chemical resistance:       +++ universal
Temperature resistance:              from -200°C to +250°C
Temperature range:       -50°C to +250°C
[tabs][tab title="PRODUCT DESCRIPTION"]
Total immersion probe PT 1000. With white PFA-coated cable (length 4 m), mounted Lemo® plug size 1, 2-wire system.
Typical response times:
» T 50: 16 – 18 s
» T 90: 47 – 50 s
[tab title="APPLICATIONS"]
» e.g. for measuring temperatures in autoclaves
» can be immersed totally into the liquid
[/tab][/tabs]